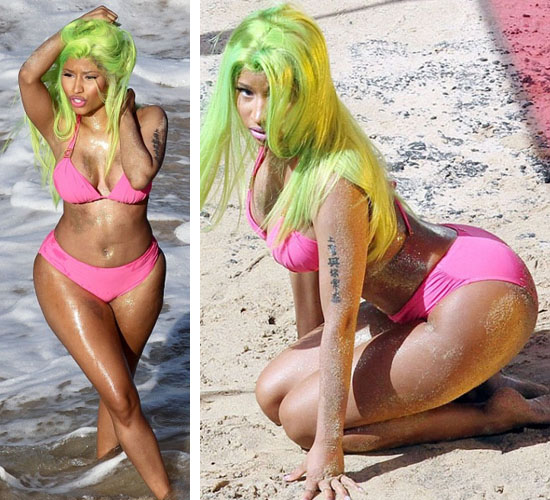 Nicki Minaj shot the music video for her next single "Starships" in Hawaii this week, and she looked damn good while doing so!
We're so used to seeing Nicki wearing the craziest outfits, however this time around, she's keeping it pretty tame with a simple pink bikini and a neon green wig. And we most definitely approve.
"Starships" will appear on Nicki's upcoming album "Pink Friday: Roman Reloaded," which hits stores April 3rd.
Check out the photos from the Hawaii video shoot below: