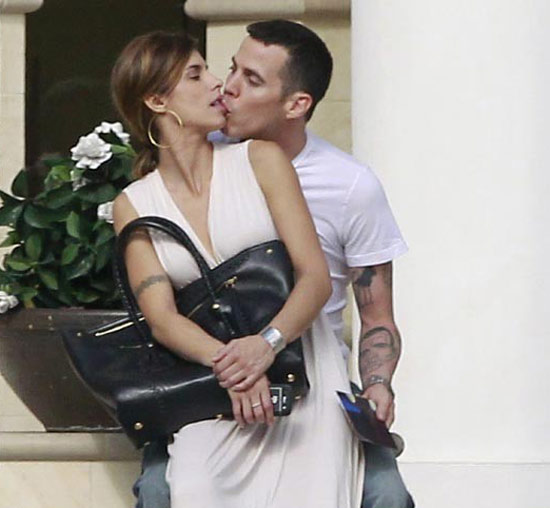 Steve-O has a new woman in his life…..(and yes she is real!)
The "Jackass" star was spotted out Monday in L.A. swapping tongues with George Clooney's ex-girlfriend Elisabetta Canalis.
The pair have been dating and keeping a low profile for the past couple weeks. A source told Radar Online:
"Steve makes Elisabetta laugh, and that's her weakness. That was her favorite thing about George Clooney – he was always cracking her up and playing practical jokes on her. Believe it or not, George has a little 'Jackass' in him, and ever since Steve-O got sober, he's very sensitive and introspective, so Elisabetta is getting the best of both worlds.

"They're not serious yet, but they are definitely hanging out, and hooking up. They are trying to stay under the radar, so they mostly hang out at her place and watch movies and order in. But they also hit some low key restaurants around her neighborhood too."
Canalis and Clooney broke things off last June, and the actor has now moved on to WWE star Stacy Keibler.
Going from the suave and debonair George Clooney to "Wild Boy" Steve-O sounds like a serious downgrade to us….but hey, what do we know?