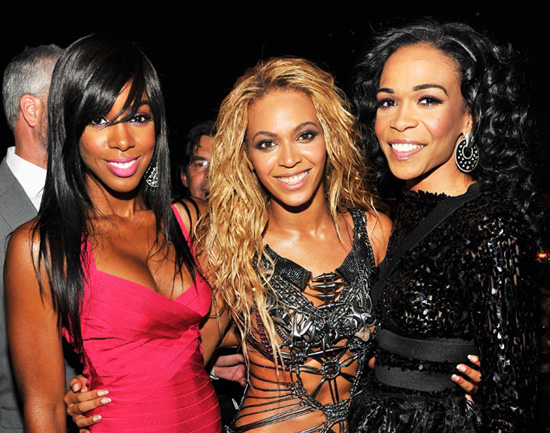 Beyonce has only been a mother for about 2 weeks now, however her former Destiny's Child band-mates Kelly Rowland and Michelle Williams say their sister is a complete natural when it comes to caring for baby Blue Ivy.
"She was born to be a mother," Kelly Rowland told People on the red carpet at the taping of the 2012 BET Honors in Washington D.C. last weekend.
Michelle Williams also had good things to say about her good friend and her new job as a mother.
"She's doing fabulous. She has such compassion for people and humanity, period," Michelle said, adding that little Blue Ivy Carter just might be the most stylish baby on the scene.
Out of the 3 ladies, Michelle says she didn't expect Beyonce to be the first to welcome a "bundle of joy" in the world.
"We were very shocked. We were laughing with each other the other day and [Beyonce] was like, 'Can y'all believe it? I was the anti – like no children for me,' and she's the first one [of us to have a baby]," Williams said. "So it was so amazing to see her."
Speaking on Baby Blue Carter, Williams told USA Today, "She is absolutely gorgeous. We were all in love."