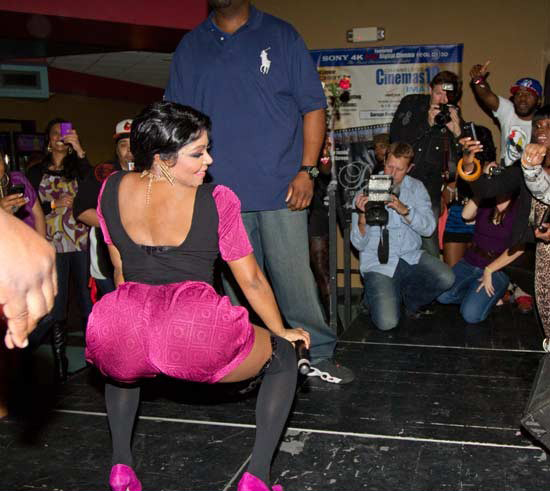 Lil Kim may still have beef with Nicki Minajand the rest of Young Money, but it's clear she is a fan of their music.
The Queen Bee was caught over the weekend on video dancing to Drake's "The Motto" at a nightclub in Tampa.
Peep the footage below:
It's funny how after Kim was done dancing she blurted out, "That's a hot-ass joint. I can't even front on that b*tch a** n*gga." (in reference to Drizzy) We think it's time she gave up all the drama….if you can't beat em, join em!