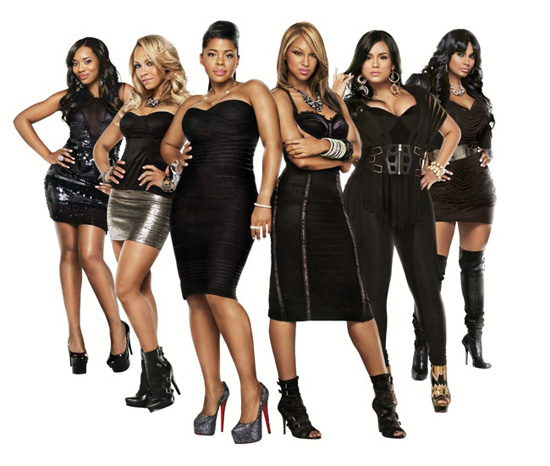 "Love and Hip-Hop" is back for another season!
"Love and Hip-Hop" follows six women, each with a connection to the world of Hip-Hop, who are all trying to make it in a world of backstabbing, jealousy, broken promises and shattered dreams.
You've got Chrissy Lampkin (Jim Jones' longtime girlfriend/"fiancee"), Olivia Longott (who used to be with 50 Cent & G-Unit and is now trying to become a solo act) and Somaya "Boss" Reese (who is trying to launch a successful) rap career, model Kimberly "Kimbella" Vanderhee (Juelz Santana's baby mama) and Jim Jones' manager Yandy Smith.
Oh yeah … and did we mention the drama? A VH1 reality show isn't a VH1 reality show without drama, and "Love and Hip-Hop" serves up just enough to fulfill that ratchet appetite in all of us!
In last night's episode, titled "Emily's 'Fabolous' Life," Emily's new life as a single working mom takes off when she lands a high profile styling job during New York's fashion week. But when Fab shows up to support her, everyone begins to wonder just how "single" she really is.
Meanwhile, Chrissy and Kimbella meet to try and resolve their long simmering feud. Yandy is forced to work a few miracles when Jim decides to shoot a video with 48 hours notice.
Watch Episode 5 below: