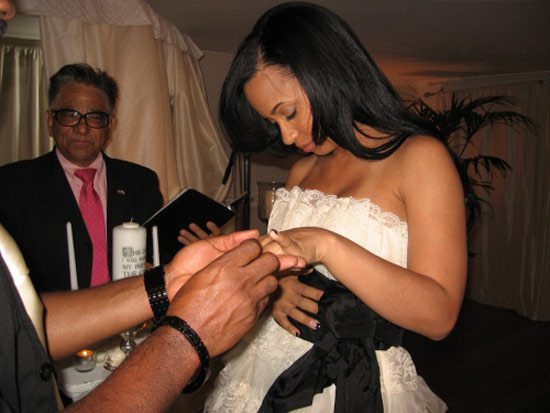 Karrine Steffans has dropped Eddie Winslow (a.k.a. Darius McCrary) and moved on to the next one!!
Back in September, the former video vixen revealed that she had tied the knot with a mystery man in Las Vegas.
Well … hopefully Karrine and her new love are serious because now we are hearing that the two will be expecting a child together.
Just a few days ago, she updated her Tumblr with a photo of a pregnancy test that read positive. (Insert obligatory **blank stare** here!)
Peep this strange video clip of her and the "mystery" boo below:
Is it just us or does something about these two make you feel very uncomfortable??
Your thoughts?
Spotted @ Necole Bitchie