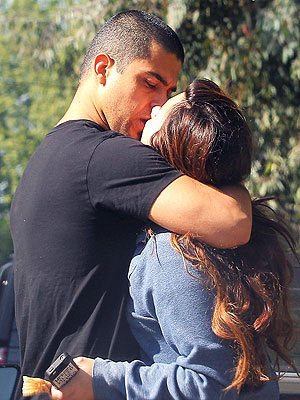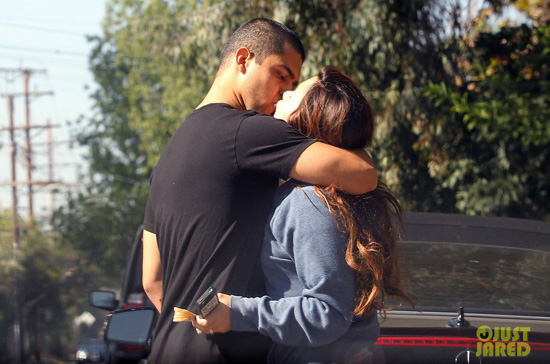 "Are Demi Lovato and Wilmer Valderrama back together?" is the question on the minds of many after photos after photos of the pair kissing hit the web last week.
19-year-old Lovato and 31-year-old Valderrama (who has been linked to Mandy Moore, Ashlee Simpson and Lindsay Lohan) were spotted making out in front of the former "That 70's Show" star's L.A. area home last Tuesday afternoon (Nov 1).
Demi started dating Wilmer shortly after she famously broke up with Joe Jonas in 2010, and the pair started back seeing each other after Demi checked out of a treatment facility for eating disorders and bipolar disorder in January 2011.
Now it looks like things are heating back up for the on-and-off again "couple," especially considering that Demi Lovato's reps told People, "We're not going to comment on this."
And we all know what that means.
[Photos: Just Jared]