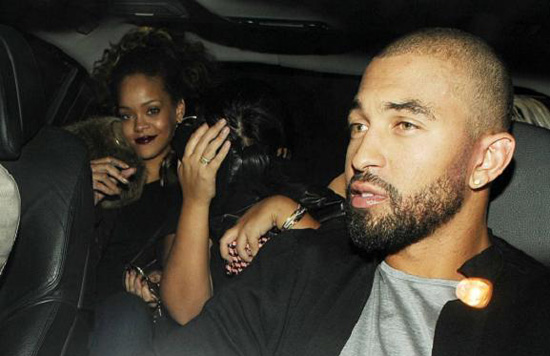 Since Dudley O'Shaughnessy didn't bite the bait … it looks like Rihanna has turned back to her old flame Matt Kemp to keep her company!
The ex-couple were spotted leaving London nudie bar Stringfellows last Wednesday night after spending the evening together while Rihanna was on break from the UK leg of her "Loud" Tour.
"She's a good friend of mine," Kemp told Us Weekly after the couple called it quits last winter. "We're good. We've all got busy lives and we're concentrating on our careers," he continued. "Like I said, I wish her all the best of luck and she wishes me all the best of luck."
But just because you see Rihanna and Matt together, doesn't mean they're sparking up a new romance.
She was recently asked on Twitter by a fan "u single?" and she gave them the following response:
"unfortunately! And probably will be for a whiiiiilllleee!!!!!"
So there you have it! Rihanna's just having a little fun with no strings attached. 🙂