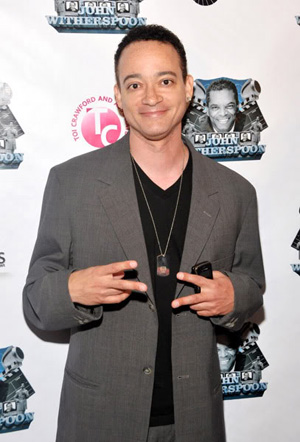 Christopher "Kid" Reid — one half of 90's Hip-Hop due Kid 'n Play — was been arrested and taken into custody on yesterday (Aug 9) by police in Los Angeles on a DUI suspended license warrant.
Reid was taken into custody by traffic cops on a DUI suspended license warrant, LAPD spokeswoman Officer Rosario Herrera tells E! News. Per his booking sheet, bail was set at $26,000.

The warrant for the Class Act star's arrest was issued last month after he missed a court date pertaining to the license violation. He pleaded no contest to driving under the influence in 2010 and was sentenced to three years' probation, ordered to attend 10 AA meetings and an alcohol-education program, and fined more than $1,400.
When asked to comment further regarding the incident, the 47-year-old's talent agent briefly said, "We are aware of what's going on".
Reid and and the other half of Kid 'n Play, Christopher "Play" Martin, were best known for their roles in the classic comedy movie franchise "House Party."