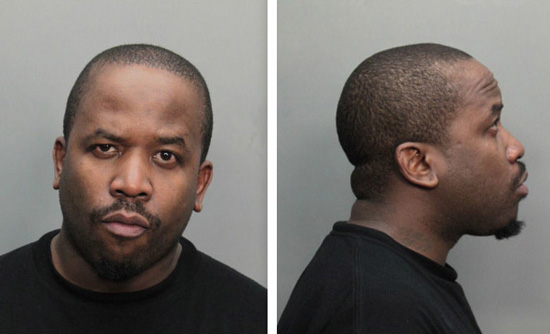 Antwan "Big Boi" Patton, one half of Hip-Hop group Outkast, was arrested at the Port of Miami over the weekend on charges of drug possession.
According to several reports, as the rapper exited a disembarked cruise ship Sunday (Aug 7), a U.S. customs and Border Protection dog trained to sniff for drugs discovered that Patton had some illegal substances on him.
Patton was charged with possession of ecstasy pills, MDMA powder, and Viagra, the latter of which he had no prescription for.
The 36-year-old Hip-Hop star also faces a charge of one count of possession of drug paraphernalia, and he was held on $16,000 bond before being released Sunday.
Patton's attorney tells CNN that he was on the cruise with a small group of friends and disembarking when "a small amount of contraband was found in the collective luggage." He adds, "I am confident when the entire facts are aired Big Boi will be completely exonerated."