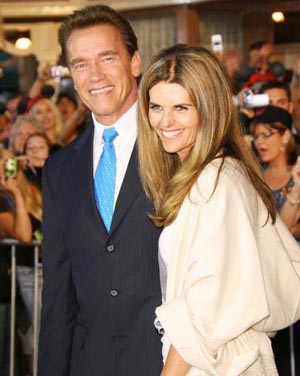 After his unforgivable betrayal, Maria Shriver was seen with her estranged husband Arnold Schwarzenegger on his 64th birthday!
Shriver, who filed for divorce from Schwarzenegger in early July, reportedly ate lunch withe her estranged husband and their children at Casa Roma in Beverly Hills before going shopping together.
Last month the couple's son Christopher was injured and hospitalized after an accident on his boogie board that left him with broken bones and a collapsed lung.
Sources told the magazine, "Children and family come first. Arnold and Maria will always come together when it comes to supporting and loving their children."
Published