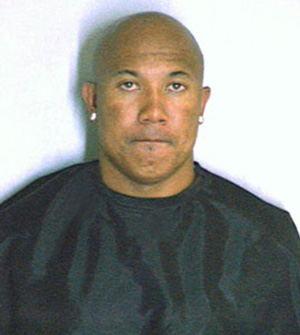 Hines Ward was reportedly arrested Saturday morning (Jul 9) for DUI.
According to TMZ, the star wide receiver for the Pittsburgh Steelers and reigning "Dancing with the Stars" champion was stopped on a highway early Saturday morning in Atlanta after a DeKalb County police officer saw his Aston Martin hitting a curb after failing to stay in its lane.
The football player reportedly failed a sobriety test and refused to take breathalyzer test, which resulted in him being arrested. He posted $1,000 bond and was released.
But reps for the 35-year-old NFL star tell a different story. "He cooperated fully with the police and truthfully answered all of their questions. We are currently in the process of ascertaining all the facts," a rep told TMZ.
"From our preliminary investigation we can tell you that we are confident that the facts will show that Hines was NOT impaired by alcohol while driving," the rep continued. "However, Hines is deeply saddened by this incident and apologizes to his fans and the Steelers organization for this distraction."
Published