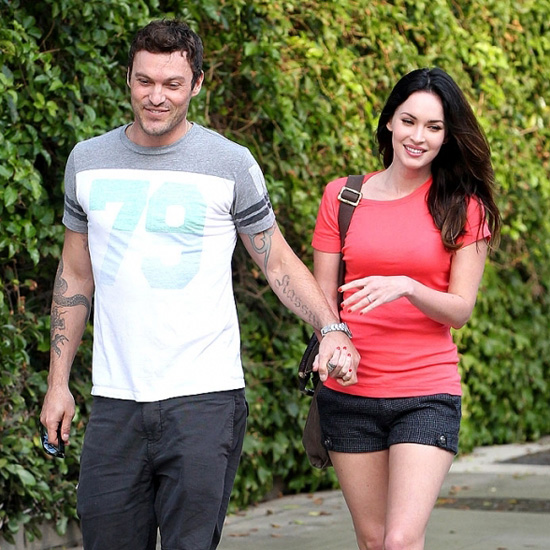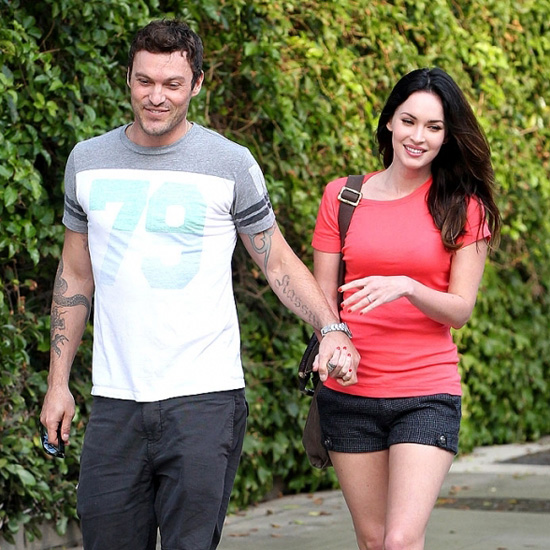 In their first public outing since Shia LaBeouf ran his mouth about having sex with Megan Fox while filming "Transformers" years ago … the actress and her husband, actor Brian Austin Green, were spotted looking happy as ever while taking a stroll in Santa Monica Thursday afternoon (Jul 7).
According to our friends over at Celebuzz:
The married duo spent the afternoon together shopping and eating at Houston's Restaurant. Apparently Megan and Brian were there for over 2 hours drinking wine and talking nonstop before taking in some of the street performances outside.
Regarding Megan Fox's fling with "Transformers" co-star Shia LaBeouf, a source told Us Weekly a couple of weeks back, "It was when Megan and Brian broke up. They had a 10-month break before getting back together."
Take a look at the pics of Megan and her hubby Brian in Santa Monica below:
Photos: CB