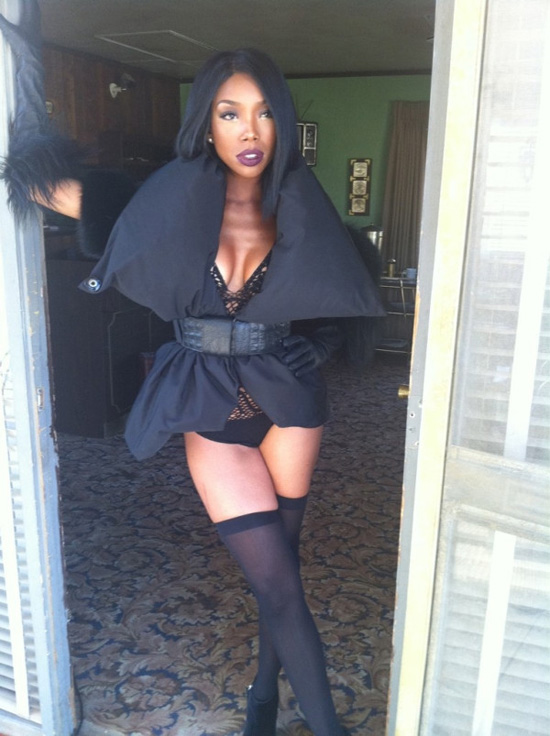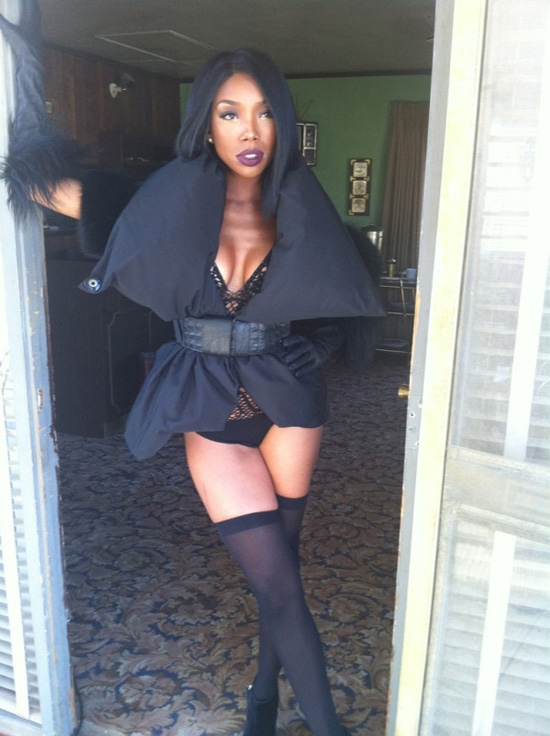 Brandy looks SMOKIN' HOT in this new picture she posted to her Twitter earlier this week!
The R&B singer took a break from shooting with celebrity photographer Derek Blanks and shared the sexy photo above with her fans. The images will be used for Brandy's promotional purposes and as a part of D. Blanks' world-famous "Alter Ego" pictorial, something he has been working on over the past few years.
Aside from showing off her sexy side, Brandy has also been laying down tracks in the studio in preparation for her upcoming (as-yet-untitled) album, due in stores later this year. She has also joined the cast of Lifetime's "Drop Dead Diva," and will appear in the final 3 episodes of the new season.
"Drop Dead Diva is on my favorites list," Brandy said. "And I am so thrilled that I get to be on it for at least three episodes. And such a juicy role! I'm excited to play a woman with a secret that could have such a huge impact on other characters."