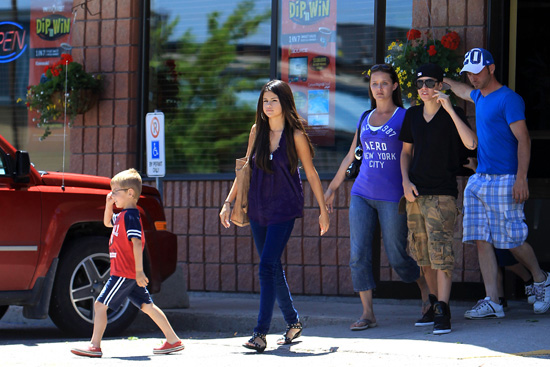 Things must be getting pretty serious between Justin Bieber and Selena Gomez!
On Wednesday (June 1) 18-year-old Gomez and 17-year-old Bieber were spotted with the Bieber clan in Canada, where the group headed to a local park in Toronto to spend some QT with JB's younger siblings and his dad. The group also ate lunch at Swiss Chalet and went out for ice cream.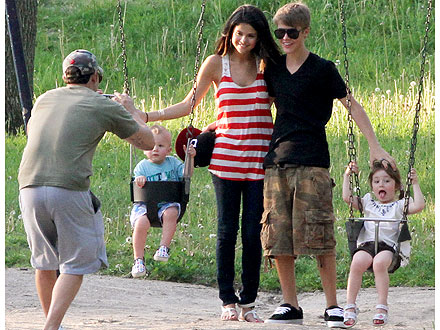 Just days before jetting to Toronto, Justin and Selena (pictured above at the park yesterday with Justin's dad and his siblings) stopped by a Cheesecake Factory in Arlington, Texas where the pair had a relaxing lunch.
Accompanied by a bodyguard, the happy couple split a pizza and several appetizers, and washed down their meal with lemonade. For dessert? One of Bieber's favorites – a slice of cherry cheesecake. The duo also snapped photos with fans at the restaurant. (People)
Aww, check out that "young love!"
Peep more pics of the happy couple spending time with Justin's family in Toronto below: