Rapper Game and his blood gang affiliation is too explicit for TV…
Earlier this week, Game broke news that BET and MTV have banned his new "Red Nation" video featuring Lil Wayne.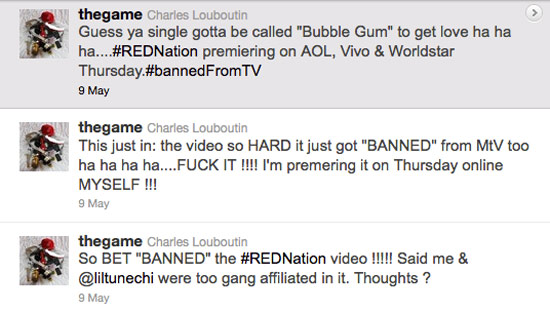 First Canada banned him … now he can't even play his videos on TV. Maybe Game should give up this whole "Red" thing!
Published