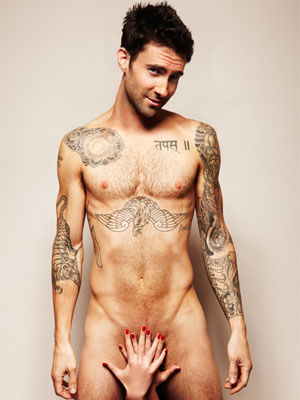 Adam Levine poses nude for the UK edition of Cosmopolitan Magazine to raise awareness about prostate and testicular cancer.
Baring all for the women's magazine (with a woman's hands covering his junk) the Maroon 5 front-man said he did it to encourage men to check for signs and symptoms of cancer.
"I spend most of my life naked," Levin admitted. "In fact, I often have to be told by the people around me that it's inappropriate to be as naked as I am. But I live in California, where it's always warm, so why not?"
FYI: The female hands covering Adam's private parts belong to his girlfriend, 24-year-old Victoria's Secret Angel model Anne Vyalitsyna.
Spotted @ Pop Eater
Your thoughts on the pic?