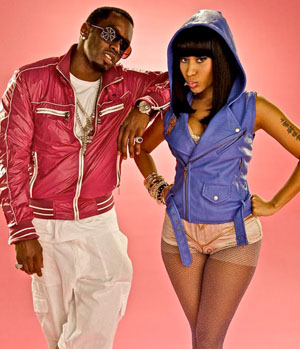 Diddy is finally speaking on all of the chatter surrounding his professional relationship with Nicki Minaj.
For a while now, it's been said that the Hip-Hop mogul was her manager and earlier this week, that rumor gave birth to another rumor saying that Nicki had fired Diddy and hired Benny Medina as her manager.
Later, Nicki spoke out on the rumors and while she didn't "confirm" that Diddy was her manager, she did deny that she was being managed by Benny Medina (she said she's never even met the guy)….And now Diddy is offering is own words about the situation.
Diddy called in to New York radio station Hot 97 last night (Wed. Oct 20) and chatted it up with Funkmaster Flex about a number of things, including the rumors that he's managing Nicki Minaj.
Check out what he said below!!
"The Nicki thing is something that even me and her have made sure that we haven't defined or kept a mystery. So I don't go around saying 'I'm her manager' or it's this or it's that. You know, we work together in a certain type of unofficial capacity, but I don't know where they had really got that from. We still work together, but it's not about like going around and saying 'I'm her manager.' To be honest, she's a very strong-headed, intelligent young lady and she really does a lot of things herself. And whatever ways I can assist the situation or whatever that title is… that's what I do."
Published