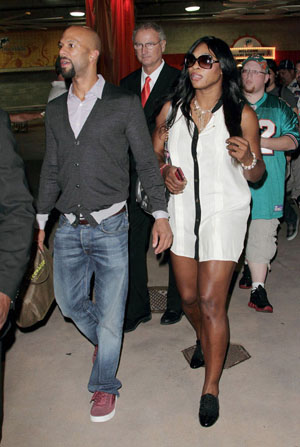 From Break-up to Make-up…
Tennis star Serena Williams and her former boyfriend rapper Common may be rekindling the flame! Yesterday we posted this picture of the pair arriving at the Miami Dolphins vs. New England Patriots football game (MORE PICS HERE).
And now a source tells Life & Style Magazine that the two, who were spotted poolside at the Shore Club hotel in Miami Monday afternoon before the game, are "100 percent back together."
"They were all over each other poolside," the source continued.
Common and Serena Williams broke things off a few months back after dating for two years. Guess they suddenly had a change of heart…
Your thoughts?