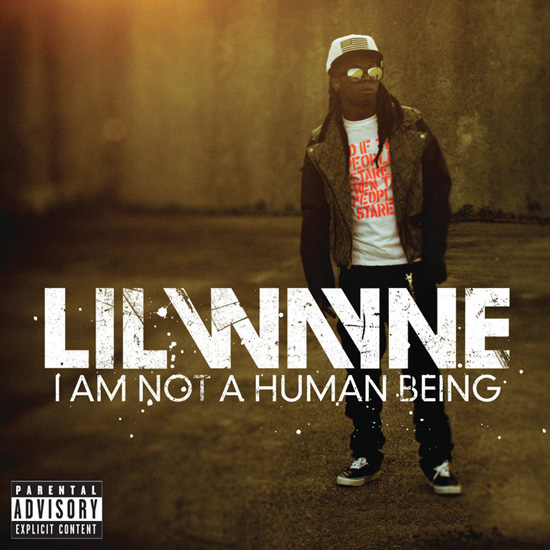 Today, September 27th 2010, marks incarcerated rapper Lil Wayne's 28th birthday. Today also marks the digital release date for Weezy's highly anticipated I Am Not a Human Being album, the predecessor for his also highly anticipated Tha Carter IV album. The physical release for "I Am Not a Human Being" isn't until October 12th, however fans can download the album via major online retailers, such as iTunes. The physical version of the album will have 2 additional tracks.
Though Wayne's fans are excited about the early release of their favorite rapper's new album, retailers are said to be upset because they feel like the Young Money head honcho's decision to release an early digital version of the album will affect physical sales in a few weeks.
"It's disturbing," one retailer told Billboard, "It's definitely putting brick-and-mortar second, and we are going to lose business that we would normally get. How is the consumer going to know that the album will have a second physical release?"
Peep the track listing for Wayne's new album, which features guest spots from YM artists Drake, Nicki Minaj, Lil Twist, Jay Sean and more, by clicking below!
1. "Gonorrhea" feat. Drake
2. "Hold Up" feat. T-Streets
3. "With You" feat. Drake
4. "I Am Not a Human Being"
5. "I'm Single" feat. Drake
6. "What's Wrong With Them" feat. Nicki Minaj
7. "Right Above It" feat. Drake
8. "Popular" feat. Lil Twist
9. "That Ain't Me" feat. Jay Sean
10. "Bill Gates"
11. "YM Banger" feat. Jae Millz, Gudda Gudda and Tyga (**physical copy bonus track**)
12. "YM Salute" feat. Lil Twist, Lil Chuckee, Gudda Gudda, Jae Millz, and Nicki Minaj (**physical copy bonus track**)
Published