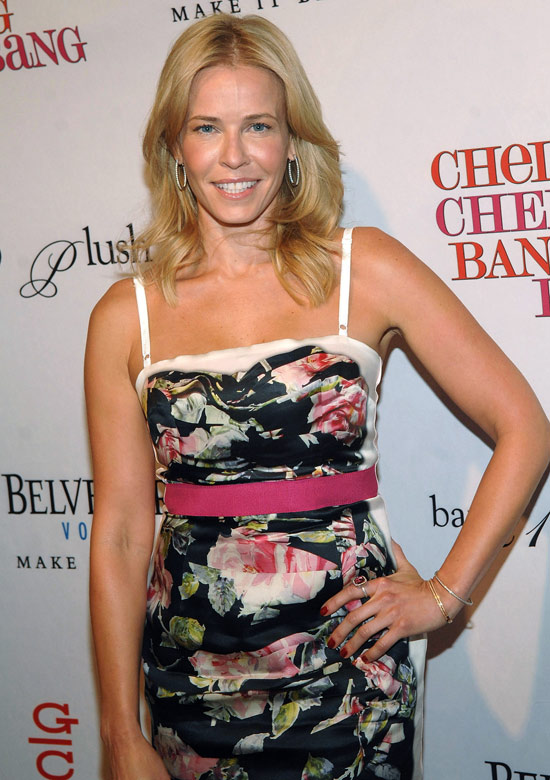 Two things you have to love about Chelsea Handler: (1) She's a freak and (2) she ALWAYS speaks her mind!!
In a recent interview with MTV News, Chelsea spoke on who all she wanted to hook-up with after she hosts the VMA's on Sunday. The first to be mentioned was none other than "Love the Way You Lie" rapper Eminem.
"I'll probably have sex with him after the show is over. "Probably. I don't see why I wouldn't."
Handler also said that Swizz Beatz could get it as well…just because of his name.
"I like Swizz Beatz, just because I would like to yell out in bed, 'Swizz Beatz! Keep it coming!'"
However our buddy Kanye didn't make the list (we guess she didn't want any interruptions)….but anybody else is fair game.
"Not Kanye. Not if he's going to wear those glasses. Anybody, really. I'm fair game. It's not like I'm that picky. You've seen the guys I've dated."
We don't know about Swizzy though Chels…..Alicia may put up a fight! LMAO……