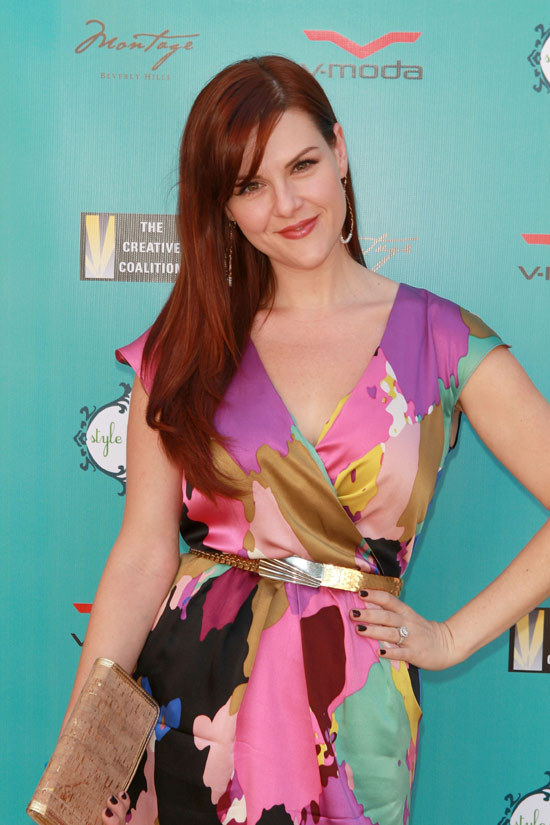 Actress Sara Rue may be all slim and trim now..but she's not planning on losing a pound more!
The new spokesperson for Jenny Craig recently lost 50 pounds and admitted to People Magazine that she's fully content with her new size.
"I'm done losing weight. I feel great, and I love looking like a woman. I love being curvy and having boobs and hips. It's hot. I don't ever want to be size zero."
However to keep up with that perfect figure….Rue  has to still keep up with weekly work-outs.
"I do my workouts five times a week. I work out with my trainer one or two times a week, and we run together. As long as I do cardio for 45 minutes to an hour each day I work out, I feel like I'm okay."