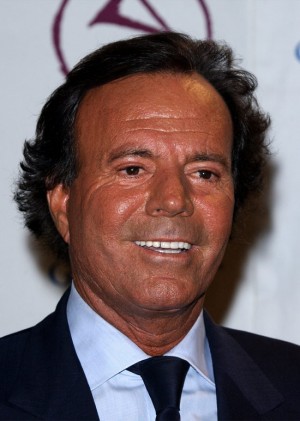 Spanish singer Julio Iglesias has tied the knot with his longtime partner, a Dutch model named Miranda Rijnsbuger.
The two exchanged vowels in a secretive ceremony in the Virgen del Carmen church in the southern jet-set resort of Marbella.
According to sources, two witnesses and the couple's five children were in attendance for the wedding.
This will be the second marriage for Julio, who also has three children (including singer Enrique Iglesias) with his first wife Isabel Preysler.
Congrats guys!!