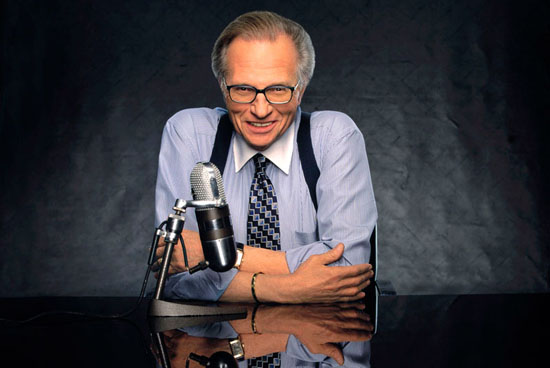 Not so fast, Mr. King!
Larry King's insanely popular late-night TV show "Larry King Live" is set to end in the fall, however CNN is said to be asking King to postpone his final show and stick around until the end of this year instead.
British journalist and "America's Got Talent" judge Piers Morgan is supposed to fill Larry's spot but he's apparently he's having a little trouble obtaining a work visa, which is holding up the process, and according to sources, Larry King is totally fine with staying on TV for a few more months.
Check out the full story below:
As a British citizen, Morgan needs a special visa that will allow him to work full-time in the US — and those types of visas are increasingly difficult to get, according to lawyers who specialize in the field. In general, the process "has gotten much slower in the past year" as the federal government tightens paperwork requirements for immigrants, says one attorney. Because Morgan appears on "America's Got Talent" only during the summer, he could get by with a limited visa that permits him to work here a specified number of days per year. The trouble has come as he tried to upgrade the visa.

When King announced last July that he was leaving, he said that he told CNN officials, "I would like to end 'Larry King Live,' the nightly show, this fall and CNN has graciously accepted." A CNN spokesman yesterday declined to comment about King extending his stay. Because "no date has been announced yet, there's nothing specific at this point," the rep said in an e-mail.

Reports that an official announcement of Morgan's appointment taking over for King was "just days away" have been buzzing around for weeks. And it is still possible a last-minute hitch could send CNN back to the drawing board, looking for a new 9 p.m. host for its ailing primetime lineup. But that does not appear likely yet.

The sly, former newspaper editor from London was a surprise choice for the job of replacing King, a fixture of American TV for as long as most people can remember. King — who has made it clear that Morgan would not have been his first choice — is said to have jumped at the chance to extend his stay, according to sources.

Source: NY Post