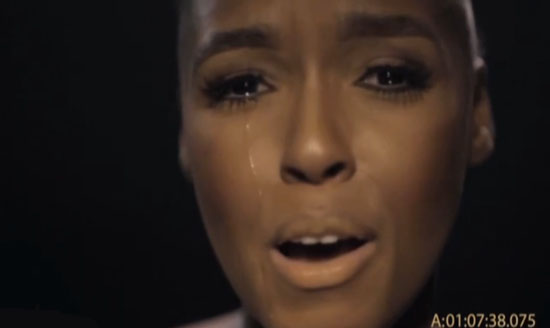 Singer Janelle Monae gets up close and personal (and naked, "D'angelo style") in her newest music video release for her latest single "Cold War." Wendy Morgan, the director behind the clip, says that Monae recorded the video in just one take:
"The 'Cold War' music video was filmed in the black box auditorium at The Palace of the Dogs sanitarium. This is the complete first take. This performance is unaltered and unencumbered, as those of us in attendance on that day experienced it."
"Cold War" is lifted from Janelle Monae's debut studio album The ArchAndroid (Suites II and III), which is in stores now.
Check out her new music video below: