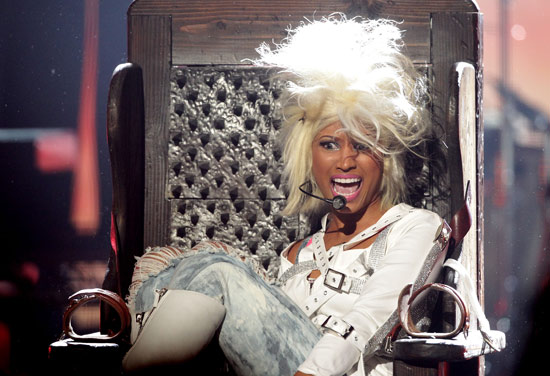 Is Nicki Minaj British?
More than likely not….but she sure can speak like a Brit! The Young Money rapper recently broke out in a British accent  randomly during an interview with MTV News while on the set of her new music video for "Your Love." Check out the footage below:
That damn Nicki….never fails to amaze us!