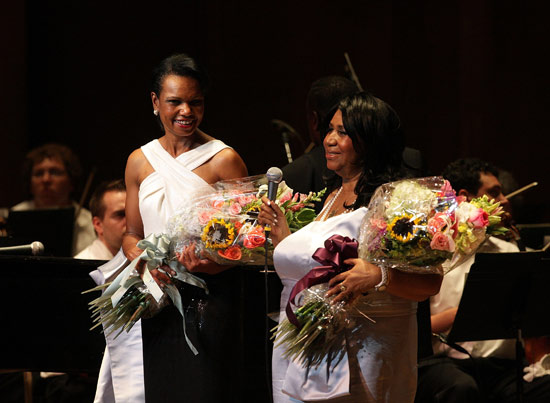 We never would have expected this in a million years….
Former Secretary of State Condoleezza Rice took to the stage with the Queen of Soul Aretha Franklin last night at a benefit concert held at the Mann center for Performing Arts in Philadelphia. Rice played the keys while Aretha sung "I Say a Little Prayer" and "My Country, 'Tis of Thee." The benefit concert was held to help improve inner-city youth programs and education initiatives.
Now that's an unusual pair….