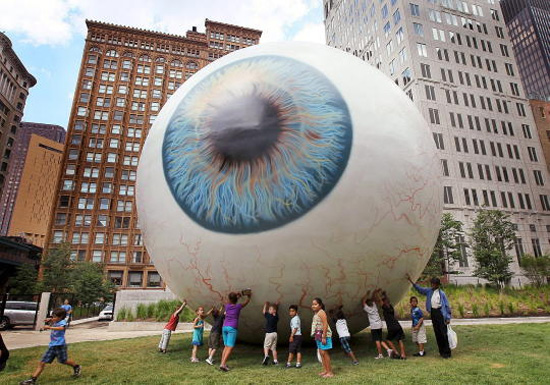 Prepare to be watched!
The next time you go to Chicago don't be shocked to see a 30 foot eyeball sculpture looking directly your way.
The "Eye" was created by a chicago artist named Tony Tasset and funded by the Chicago Loop Alliance. You can find it at the Windy City's Pritzker Park at South State St. and West Van Buren.
"I always feel like, somebody's watching me!" (LOL!)
Published