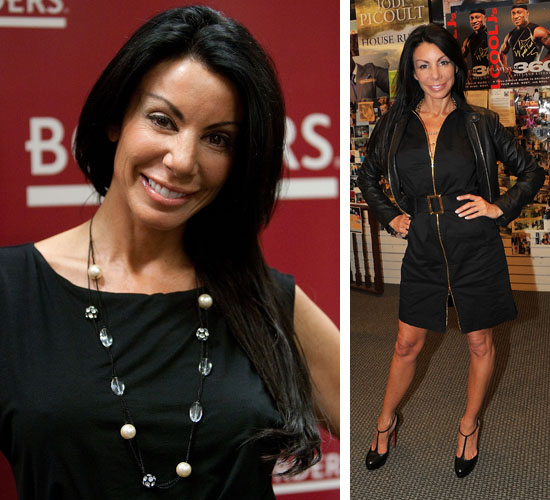 The good folks over at RadarOnline.com are reporting that porn king Larry Flynt and Hustler Inc. have managed to get their hands on a 75 minute sex tape featuring Danielle Staub from the VERY popular show the "Real Housewives of New Jersey." If you are a fan of the show, you probably know that Danielle is one of the most hated and controversial characters on the reality series. And now the New Jersey housewife has a new problem on her hands.
The sex tape was apparently filmed in September of last year, just a few months after Staub's first appearance on the hit Bravo show. There is no word on exactly who Danielle is doing the dirty with on camera, but Larry and his porn company are definitely planning to release the tape for sale on June 14th.
As of now, Staub hasn't said a word about the tape, but we wouldn't be surprised if she attempts to have its release stopped legally.
SOURCE: RADAR ONLINE

Published