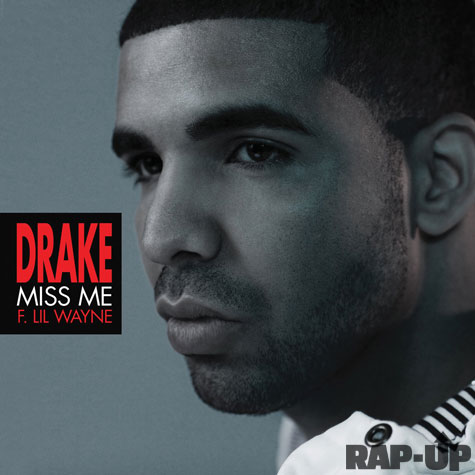 Young Money rapper Drake has a lot going on right now!
The 23-year-old Hip-Hop newcomer (and Lil Wayne prodigy) has released "Miss Me," the next single from his upcoming debut album Thank Me Later. The song, produced by Boi-1da, features his mentor Weezy and will be available for download on iTunes June 1st. Check out a radio rip of the song above.
Meanwhile, Drizzy is preparing to launch the second leg of his successful "Away From Home" Tour and has announced the dates, which include multiple stops in Europe and in the UK, where he plans to open for Jay-Z twice.
In addition, the official track-list for Thank Me Later was released today. Check it, along with the dates for the new leg of his tour, out below…
"THANK ME LATER" OFFICIAL TRACK-LIST:
1. "Fireworks" (F/ Alicia Keys)
2. "Karaoke"
3. "The Resistance"
4. "Over"
5. "Show Me a Good Time"
6. "Up All Night" (F/ Nicki Minaj)
7. "Fancy" (F/ T.I. and Swizz Beatz)
8. "Shut It Down" (F/ The Dream)
9. "Unforgettable" (F/ Young Jeezy)
10. "Light Up" (F/ Jay-Z)
11. "Miss Me" (F/ Lil Wayne)
12. "Cece's Interlude"
13. "Find Your Love"
14. "Thank Me Now"
"AWAY FROM HOME" (SECOND LEG) TOUR DATES:
5/17 – Denver, CO @ Ogden Theater
5/19 – Dallas, TX @ Palladium
5/20 – Houston, TX @ Verizon Wireless Theatre
5/21 – Austin, TX @ Stubbs
5/23 – Memphis, TN @ Cannon Center
5/25 – Charlotte, NC @ Fillmore
5/27 – Cleveland, OH @ House of Blues
5/28 – Cincinnati, OH @ Bogart's
6/3 – Providence, RI @ WWKX Hot Night
6/4 – Hartford, Conn @ WZMX Hot Jam
6/5 – Boston, MA @ WJMN Summer Jam
6/6 – New York @ Summer Jam (Hot 97)
6/7 – Manchester, UK @ MEN Arena (Opening for Jay-Z)
6/9 – Birmingham, UK @ LG Arena (Opening for Jay-Z)
6/12 – St. Louis @ WHHL Super Jam
6/13 – Washington, DC @ 930 Club
6/16 – Philadelphia @ Filmore – TLA Show
6/18 – Seattle @ KUBE 93 Summer Jam
6/19 – Los Angeles @ Power 106 Powerhouse
7/2 – Arendal, Norway @ Hove Festival
7/3 – Roskilde, Denmark @ Roskilde Festival
7/4 – London, UK @ Wireless Festival
7/5 – Paris, France @ La Cigale
7/7 – Amsterdam, Holland @ Paradiso
7/8 – Liege, Belgium @ Les Ardentes Festival
7/9 – Kildare, Ireland @ Oxegen Festival
7/10 – Kinross, Scotland @ T in the Park – Future's Tent
7/12 – London, UK @ Shepherd's Bush Empire
7/13 – London, UK @ Shepherd's Bush Empire
7/16 – Ottawa, ON @ Cisco Ottawa Bluesfest 2010
7/17 – St. John's, NB @ Harbour Station
7/18 – Montreal, @ Metropolis
7/22 – Winnipeg @ Centennial Hall
7/23 – Saskatoon, SK@ Credit Union Centre
7/24 – Edmonton @ Edmonton Events Centre
7/25 – Calgary, AB @ The Big 4
7/27 – Vancouver @ Centre For Performing Arts
SONG, SINGLE COVER & TOUR DATES SPOTTED @ RAP-UP.COM