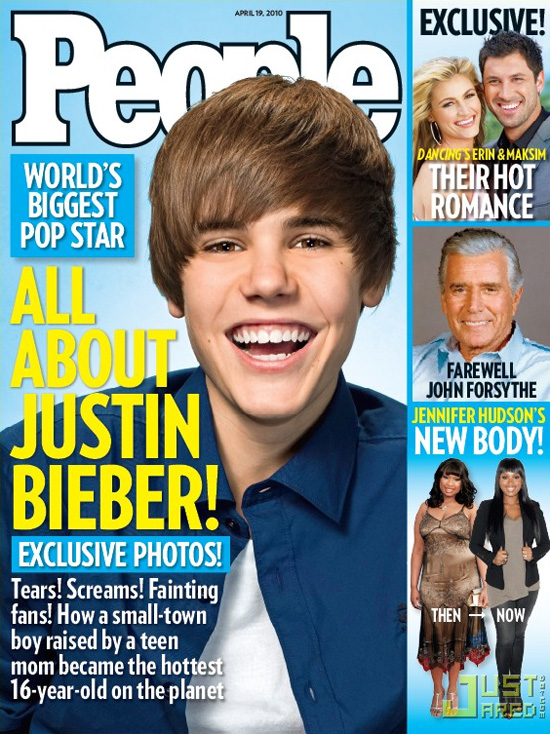 His words, not ours!
16-year-old pop sensation Justin Bieber is all smiles on the cover of the April 19th issue of People Magazine. Bieber himself is thankful for the honor of covering one of the biggest mainstream mags out there, but admits that this isn't exactly his "favorite" picture. Peep what the youngster had to say about his new cover:

You gotta love this little guy and his sense of humor!
Inside the issue, which hit newsstands last Friday (Apr 9) Justin talks about his love life, what he thinks about his new-found fame, his first time meeting President Obama and more. Check out a few excerpts from the interview below:
On his new-found fame: "What I have is a once-in-a-lifetime opportunity, and I'm having a blast! I still feel regular. You know, sometimes it's weird that I go places and I have thousands of people waiting for me, but I always think, 'I'm Justin'"

On his dating life: "Right now, it's difficult 'cause I'm traveling so much."

On meeting President Obama: "He messed up my name, but I give it to him. He's not [the] age category I sing to. He's not 'One Less Lonely Girl."
COVER SPOTTED @ JUST JARED
Published