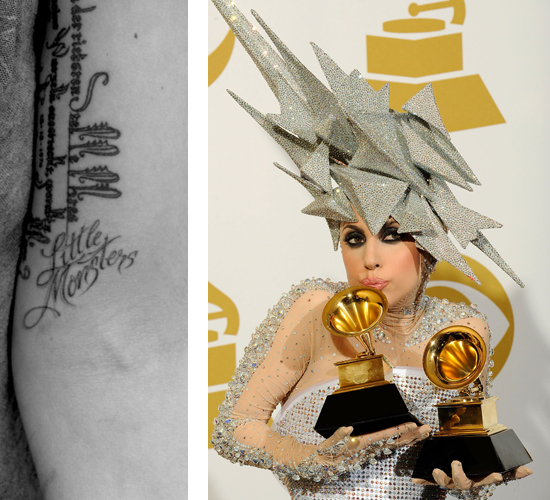 Via Lady Gaga's Twitter:
look what i did last night. little monsters forever, on the arm that holds my mic. xx
The pop superstar was so excited about her two Grammy wins that she went out and got a tattoo on her arm and dedicated it to her "Little Monsters" (that's what she calls her fans). Gaga really loves her "little monsters" doesn't she?
Lady Gaga didn't get a chance to publicly acknowledge and thank her millions of fans worldwide because the awards she took home were announced during the pre-telecast. So we guess the tattoo made up for that…
Check out a few pics of Lady Gaga in the press room Sunday night (Jan 31) at the the 52nd Annual Grammy Awards in Los Angeles below, and click here for a closer look at her new tat!
PHOTOS: GETTY IMAGES / WIRE IMAGE