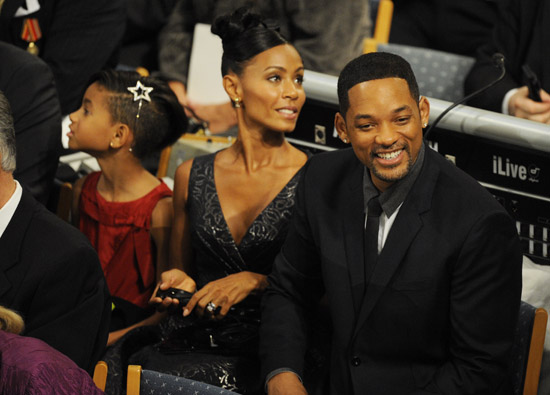 Introducing… President Will Smith! Can you imagine it?
Over the years, there's been some chatter about Will Smith eventually moving into politics and becoming the future President of the United States. He hasn't said much of anything about it, but his wife Jada Pinkett Smith recently had this to say during a recent interview with Bunte Magazine.
"Will is thinking about going into politics," she told the German magazine. "He once said he could imagine becoming a US president. He wasn't joking, he was quite serious about it."
This would mean that Jada would have to become First Lady and she says she's just not ready for that type of responsibility.
"It's just not for me. Will and I want to leave our mark on the world, and we think it more important than just traces of films."
Here's what Will said about his ambitions to become President back in 2007:
"I always wanted to be the first black president but Barack Obama stole my idea," said Smith as Obama was running for office. "That's  okay with me. Barack can go first and then I'll take my turn."
Would you vote for The Fresh Prince if he ran for president?