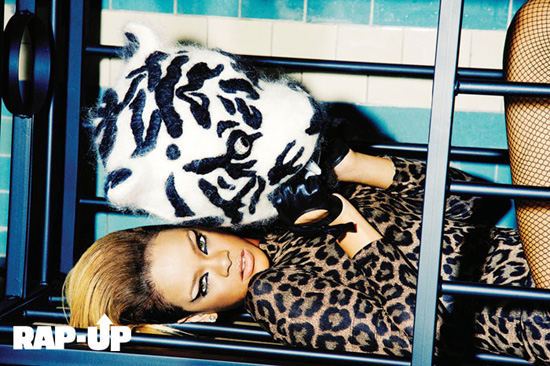 Rihanna's record label Island Def Jam has joined forces with cell phone pioneers Nokia for a special promotional concert in the UK for her new album Rated R, set to hit stores later this month on November 23rd. The pop superstar will perform at an undisclosed location in London on November 16th, which will be filmed for a free concert streaming live on the Internet. Rihanna fans can sign up at www.nokia.com/rihanna to download a web widget counting down to the performance and the day of the concert they'll be able to watch the performance LIVE as if they were there!
"I am so excited to partner up with Nokia," Rihanna said via press release. "They are doing really revolutionary things with this album, enabling me to reach more fans than ever before."
This will only be the first of many installments Nokia will have with connecting fans all around the world with some the music industry's biggest names.
Liz Schimel, head of global music for Nokia says, "Nokia is extremely excited to collaborate with Island Def Jam and Rihanna to truly redefine the connection between artists and fans and to deliver unique experience and content across the globe … History will be made on Nov. 16 when Rihanna performs for a global audience via Nokia's live streamed concert to officially mark the launch of her much anticipated new album."
Steven Bartels, President and COO of Island Def Jam Music Group, responds with the same feelings of excitement for this evolvement in the music industry.
"We are thrilled to join forces with Nokia for this innovative, global partnership, one that seamlessly merges technology and artistry in a truly unique way," Steve said. "Alongside our chairman L.A. Reid, we continually challenge ourselves to develop new and creative strategies to market our artists in this rapidly changing business environment. With her technologically savvy fan-base and her remarkable history with the digital and mobile platforms, Rihanna is the perfect artist to launch this groundbreaking initiative."