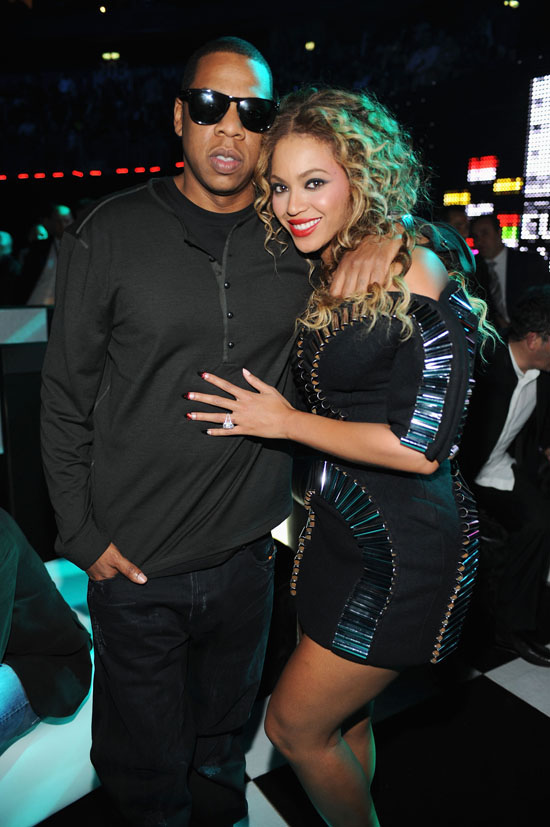 Miranda Cosgrove and Brody Jenner presented Beyonce with the award for "Best Video" at the 2009 MTV EMA last night (Thur Nov 5). And when Beyonce made her speech she said she only wanted to thank one person:
"Okay, there's only one person I wanna thank. …. And that is Jay for putting a ring on it"
Wait, this can't really be the first time Beyonce has publicly acknowledged her marriage to Jay-Z in the past year and a half can't it?? Better late than never we guess but damn!
Beyonce's music video for "Single Ladies" beat out "Waking Up In Vegas" (Katy Perry), "Circus" (Britney Spears), "We Made You" (Eminem), "She Wolf" (Shakira) in the category. Earlier in the night she performed her hit single "Sweet Dreams."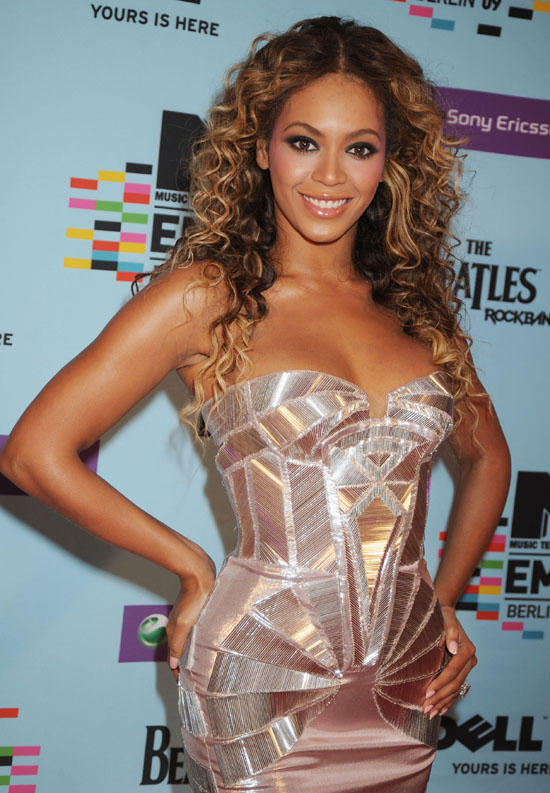 Continue reading for Beyonce's award acceptance speech more pictures of her at the 2009 EMAs…

Published