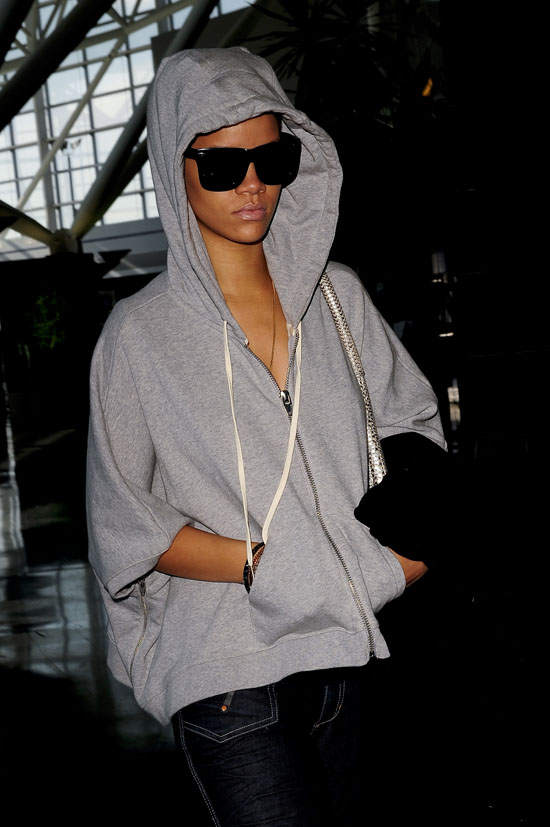 Wearing a gray hooded jacket, a dark blue pair of jeans and a pair of black boots, pop singer Rihanna was spotted making her way through the airport terminals at John F. Kennedy International Airport Tuesday afternoon (Nov 3) to catch a flight out of New York City.
She and Chris Brown have never really spoken about what really happened between them the night of that February 2009 incident following the Clive Davids Grammy event, but it seems like slowly but surely they're opening up more and more in these exclusive interviews.
Rihanna's ABC News interview with Diane Sawyer is set to air Thursday on ABC's Good Morning America and Friday on 20/20, and Rihanna says she and Chris became "dangeros" for each other the more in love they became.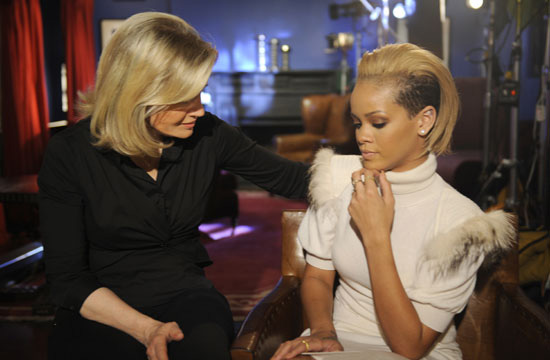 In her upcoming ABC News interview, Rihanna says Chris Brown was "definitely my first big love" but their relationship slowly became self-destructive. "The more in love we became, the more dangerous we became for each other," the singer, 21, tells ABC News' Diane Sawyer in the sit-down airing Thursday on ABC's Good Morning America and Friday on 20/20.

In August, Brown, 20, was sentenced to five years of probation, six months of community service and one year of domestic violence counseling for leaving her bruised and bloody the night before the Grammy Awards. "This happened to me … it can happen to anyone," Rihanna tells Sawyer.

SOURCE