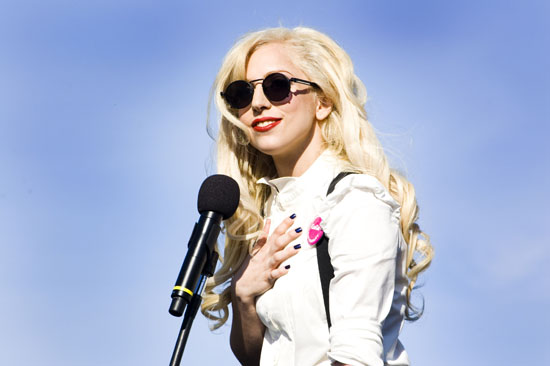 Lady Gaga recently revealed via her Twitter page that her father was having open heart surgery. Now the "Poker Face" singer is stating that her recent success, which has led to her having some money in her pockets, has allowed her to pay for the whole operation with ease.
In a radio interview with 104.7 KISS FM in Phoenix, Arizona on Monday morning (Oct 26) the singer said, "It was pretty necessary… It was the biggest nightmare of my life. My father is my whole world; I'm such a daddy's girl. I said, 'I haven't bought anything yet with any of the money that I've made from my new album… so let me buy you a new heart, dad.' And he said, 'OK, fine.'"
Gaga's took two weeks off from her busy work schedule to take care of her recovering father, and she's so happy her dad's surgery went well she wants to get a tattoo to celebrate.
She says, "I'm gonna get a tattoo for him this week; I'm gonna get a heart that says 'Dad' in it." ?The new skin art will be GaGa's ninth tattoo. ?She adds, "I told him (father) I was gonna get it and he got all teary-eyed and he said, 'Well, you're running out of real estate, so don't get it too big.'"