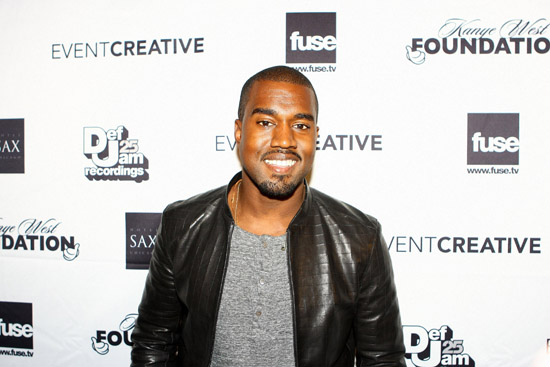 The year 2009 has been very tabloid friendly to rapper Kanye West, from break-ups to make-ups with Amber Rose, interrupting Taylor Swift at the MTV VMAs, canceling his big world tour with Lady Gaga and the list just goes on and on.
But through it all, Mr. West finally received some relief this past Friday, Los Angeles court commissioner dismissed all three misdemeanor charges against the rapper (and his manager Don C) in connection with a brawl with the paparrazzi at the Los Angeles International Airport in September 2008.
The three misdemeanors were grand theft, battery, and vandalism after the rapper allegedy confronted TMZ reporters and smashed their equipment after he noticed they were snapping pics of him. People magazine is also reporting that in return for the dismissal, the court offered anger management counseling for his random public outbursts and scuffles with the paparazzi.
Berk, Kanye's attorney, told MTV news, "Kanye took the charges very seriously [and] responded appropriately by getting counseling to figure out why this happened."