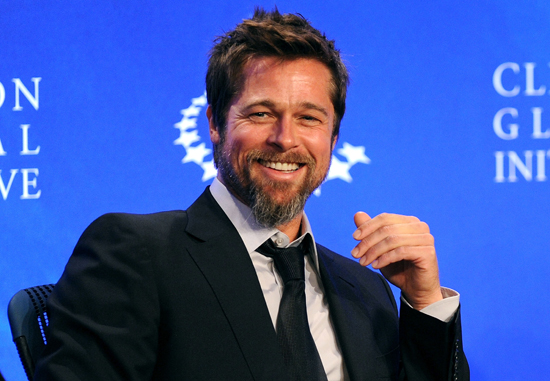 American Heartthrob Brad Pitt was declared A-OK after his motorcycle collided with a paparazzo's vehicle Saturday afternoon (Oct 24) in Los Angeles.
Pitt was driving his newly purchased motorcycle when he was hit from behind from a photographer and lost his balance.  There has been no damage reported to neither him nor his bike, but the actor is said to have left the motorcycle at the scene after exchanging a few words with the photographer about his carelessness.
Brad was wearing a helmet which he thought hid him from paparrazzi and obviously, in this case, also saved him from any injuries he could have sustained from this incident.