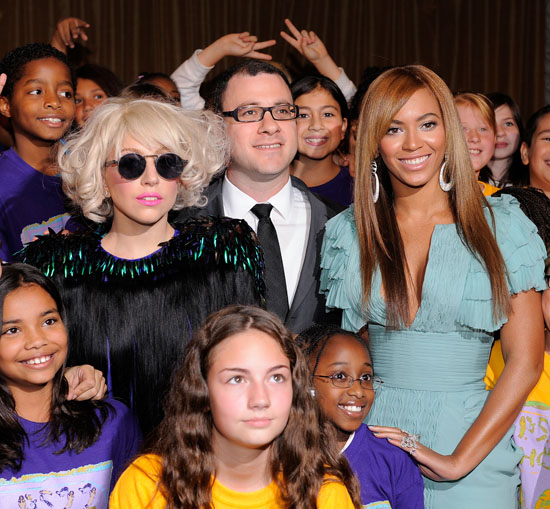 According to Life & Style Magazine, Beyonce's upcoming music video for "Video Phone" will feature none other than her VMA rival Lady Gaga. Sources reveal that the singers were shooting the new video on October 7th at a studio in New York City.
"Everything on the set was being kept very hush-hush, and security was extremely tight. In the video, Beyonce wears a feathered dress. And of course Lady Gaga wears something wild. The fashion is sick and insane."
This has not been confirmed by either camp so as for now, treat it as a rumor. But if this is true, we're expecting this video to be a smash!
In other Beyonce news, Billboard has reported that with Video Phone debuting on the charts, I Am…Sasha Fierce will be the first album in the past decade to have six singles on the mainstream R&B/Hip Hop Chart1 The singles are: "If I Were A Boy," "Single Ladies," "Halo," "Diva," "Ego," and of course, "Video Phone."