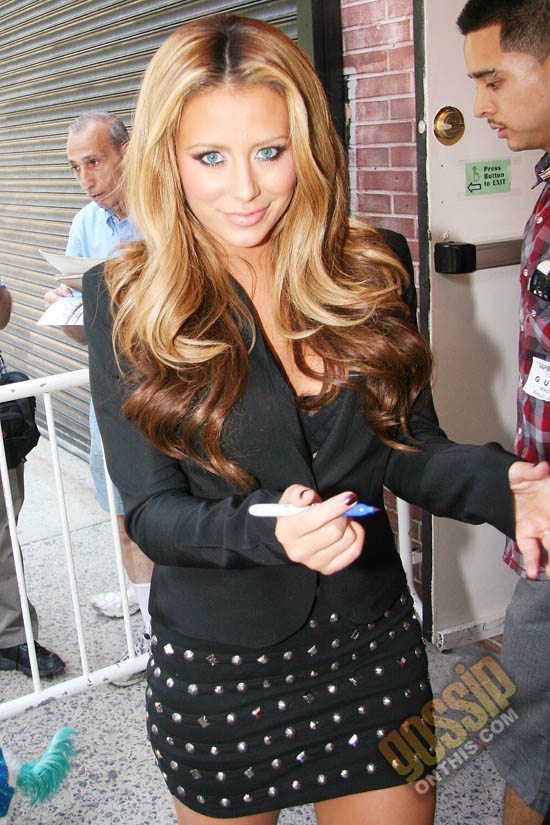 Singer Aubrey O'Day greeted fans and signed autographs as she made her way into Fox studios in New York City Wednesday afternoon (Aug 26) for a taping of "The Wendy Williams Show."
In related news, the former Danity Kane member tells MTV she keeps in touch with everyone except for Dawn.
"I've spoken and kept in touch with Aundrea [Fimbres], Shannon [Bex] and D. Woods," she said. "I think everybody's kind of getting back to who they were before processing what happened. Sometimes I get random calls of apologies or I'll call and apologize for things we are processing from the past."
Though she hasn't spoken with Dawn and doesn't keep in touch with her, Aubrey says she wishes her and Diddy the best with their new "Dirty Money" group. She says she hasn't heard any of their music though.
"I haven't heard any of that, but I wish them the best of luck," she said. "They're both very talented people. … I wish everybody the best, all four of those women. I wish them the most success. I think all of us should and could and hopefully will be great at what we love to do best."