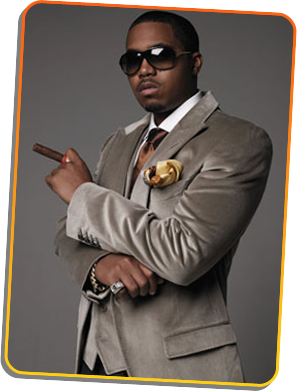 Speaking to a Canadian newspaper, rapper Nas admits that he's not perfect, but he was a "hell of a husband and a hell of a dad" and he's not worried about what people think about him, even though it boggles his mind that they care enough to.
"It's unfortunate when business is out there about your personal sh-t, especially when you're really not the guy to be having his sh-t out there," he says. "The sad thing is, you've got to get used to it. My skin is so thick that I probably need to write a book for people who are not ready for anything crazy. It's funny that someone would even care about some Nasir Jones sh-t," says the MC, on the line from Atlantic City. "I'm still that kid from the block at the end of the day.… So when I watch this sh-t, it's surreal. We get a good laugh off it and say, 'Hey, they're talking about me again and it's some funny sh-t.'"
All of this adds fuel to fire that is his very public divorce from R&B singer Kelis, who recently gave birth to their first child Knight last week and will be receiving over $40 grand a month from her future ex-husband in spousal/child support. She also put out that Nas was a cheater, a claim that Nas himself denies.
"I heard that I was a cheater," says Nas, who takes on a more determined tone when discussing the matter. "It almost sounds like I was a bad husband. Not to say I was the greatest—I'm not perfect in anything I do—but I think I deserve a fucking trophy. If I do say so myself, without sounding too cocky, I gotta say I was a hell of a husband and a hell of a dad"
He also spoke on being "fruitful" and having more kids:

"I've been around the Marleys, and children and being fruitful is the Marley way, so I want to have more kids," says Nas, who also has a teenage daughter, Destiny Jones, from a previous relationship. "I want to be surrounded by my kids, and I want to watch them grow. I was thinking about getting my Bob Marley on."
SOURCE: STRAIGHT.COM