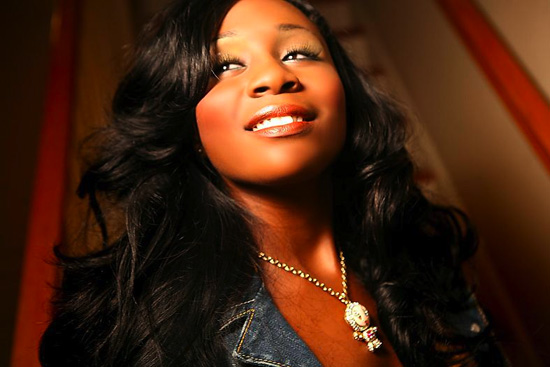 [audio:http://gossiponthis.com/audio-interviews/2009/shonie/shonie.mp3]
SHONIE GOSSIPONTHIS.COM SHOUT-OUT!
Hailing from Miami, Florida, Shonie, one of Def Jam's newest signees, says she first wanted to be in the music industry when she was 11 years old. Even though she recorded her first song when she was a mere 9 years old, it was that first performance 2 years later that did it for her. And while you may not know exactly who Shonie is right now, given due time you will definitely remember her name.
Having worked with artists such as Trina, Danity Kane, Day 26, Flo Rida and more, she's definitely had her foot in the door, if not her whole leg, long before signing her official contract with Slip-N-Slide Records.
Citing influences such as Betty White and Lauryn Hill, her sound is very eclectic and is definitely something the industry today needs. Be on the lookout for Shonie when she drops her debut album, titled Passionate Pieces of Me, later this year. But until then, check out our exclusive interview with this hot up and coming singer so you can get a better idea of who she is!