MySpace Music hosted an exclusive concert for Flo Rida, celebrating the release of his sophomore album, R.O.O.T.S., in stores and online now, at the Roxy Theatre Sunday night in West Hollywood, California. Singer Pleasure P also performed and brought out his good friend and fellow R&B singer Teairra Mari. Continue reading for more photos from the show.
Ol' girl behind pleasure p (pic on the right) looks like she's having the time of her life
Pleasure P brought out Teairra Mari. Be on the look out for our exclusive interview with her, which will be posted later this week!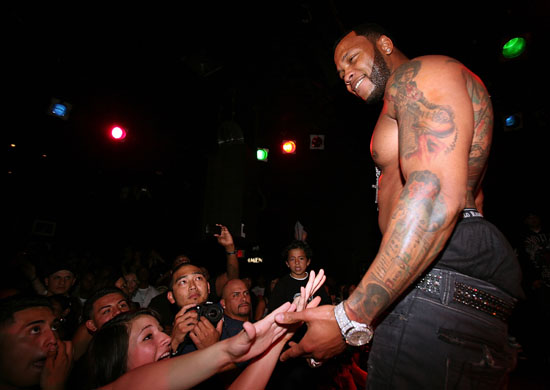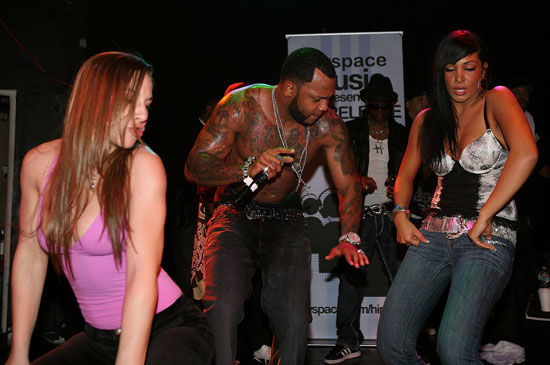 PHOTOS: GETTY IMAGES