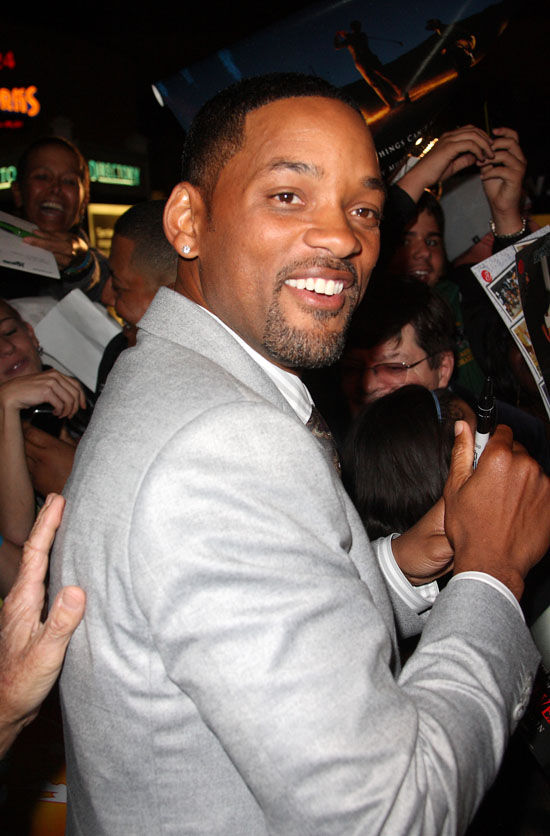 Actor Will Smith told reporters last Friday that he's always had a problem with love scenes, which explains why he's rarely involved with them in his movies.
"My grandmother was really firm about how men are supposed to treat women. So for me, my worst nightmare is for an actress to … feel like I'm taking this opportunity to get a little quickie feel – you know, some legal cheating going on! I just need, specifically women, to feel comfortable around me. I just don't want to feel like I'm that dude."
At a recent promo stop on the The Oprah Winfrey Show, the Seven Pounds star told the popular talk show host how he almost ruined a scene in the movie with co-star Rosario Dawson until his wife, Jada Pinkett-Smith gave him the go ahead.
"Jada said, 'Listen, I know you're uncomfortable, but you better not embarrass me,'" he said with a laugh. "She said, 'When you do that love scene, you better show 'em what you're working with!'"
Published