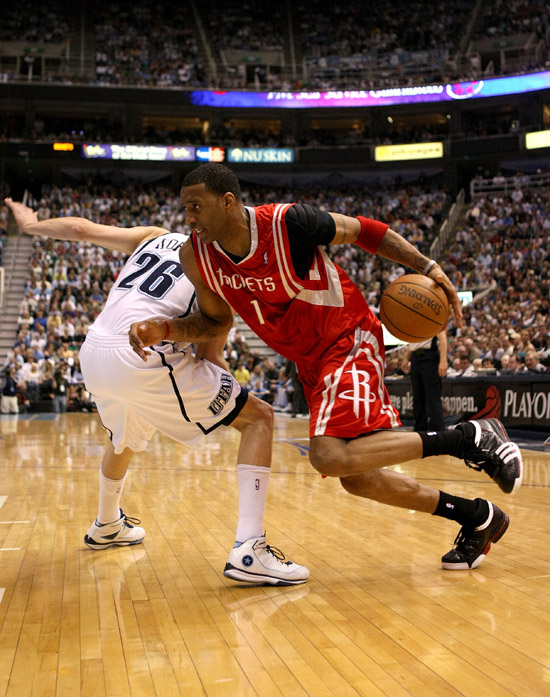 Houston Rockets' guard Tracy McGrady will not be returning to the court until his full recovery of his left knee has healed. After starting the first 15 games after his arthroscopic surgery he had on his knee and returned to the court almost to re-injure his knee. Before McGrady left his was averaging 15 points per game.
"Obviously, I came back a little bit too early, I'm just not ready." McGrady continued. "Now I've got some sort of peace of mind, I don't have to worry about whether it's going to take the whole season for me to get healthy and what I've got to do for me to get back to 100 percent. I don't have to have to go under the knife again. I'm relieved."
Hopefully T-Mac will get back on the court healthy and revved up full throttle.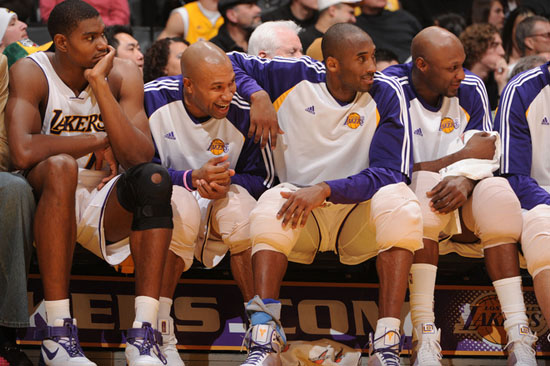 My favorite team, The Los Angeles Lakers' have been grinding and the proof here shows. The Lakers have played thier best 19-game start in their franchise in 61 years. It seems like the Lakers are on a non-stop flight to the Finals and this time the gold is theirs. Although they've been improving tremendously in the teamwork division coach Phil Jackson still thrives for the best. The record now sits at 17-2. The next game the Lakers' will have to truck are the Sacramento Kings Tuesday night.
Look for the game on NBATV @ 10PM/ET.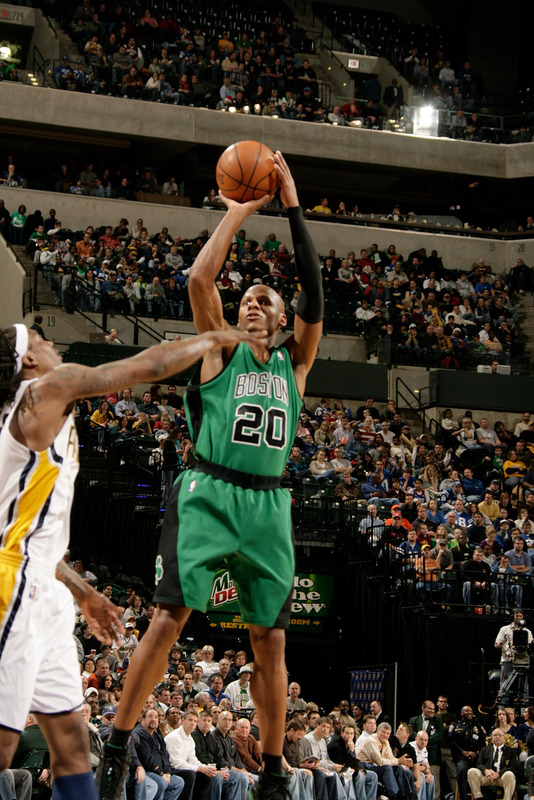 The Boston Celtics have played and won their 12th game in a row. After going into an unexpected overtime with the Indiana Pacers, the Celtics took the victory and successfully grabbed the 12-0 wins to losses. Ray Allen scored a 35 point season high game. The Indiana Pacers may have lost this game but they still managed to defeat the Lakers' during this season.
"I think the Pacers are a real good team," Allen said. "I don't look down on them as a team that can't compete. Regardless of what their record is, they're a good team."
The Celtics won by 5 points (122-117). As the reigning champs they should definietly have a 12-win streak. Keep it Celtics cause I would love to see you back in the finals…