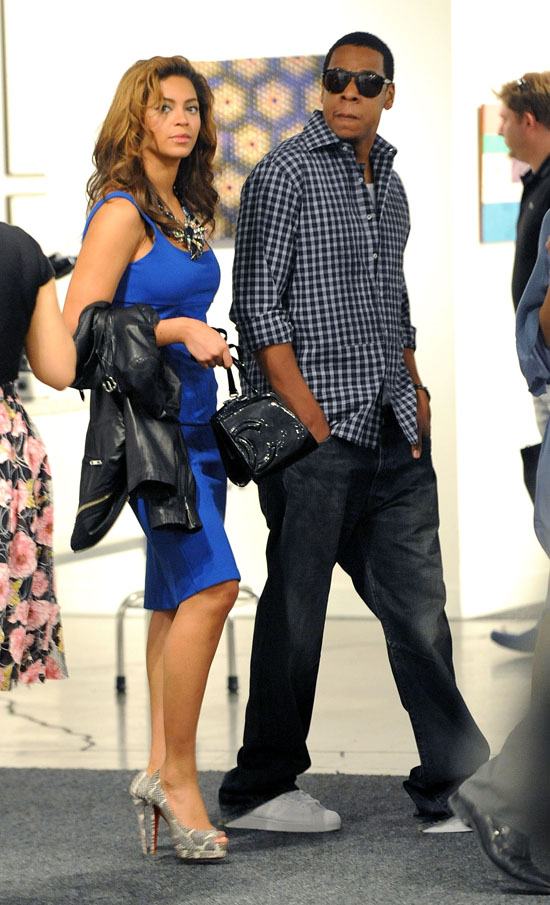 The king and queen were spotted at Art Basel in Miami Beach last night. Beyonce and Jay-Z were photographed at the most important art show in the country, as noted by their official website:
Art Basel Miami Beach is the most important art show in the United States, a cultural and social highlight for the Americas. As the sister event of Switzerland's Art Basel, the most prestigious art show worldwide for the past 39 years, Art Basel Miami Beach combines an international selection of top galleries with an exciting program of special exhibitions, parties and crossover events featuring music, film, architecture and design. Exhibition sites are located in the city's beautiful Art Deco District, within walking distance of the beach and many hotels.
Continue reading for more photos of the Carters.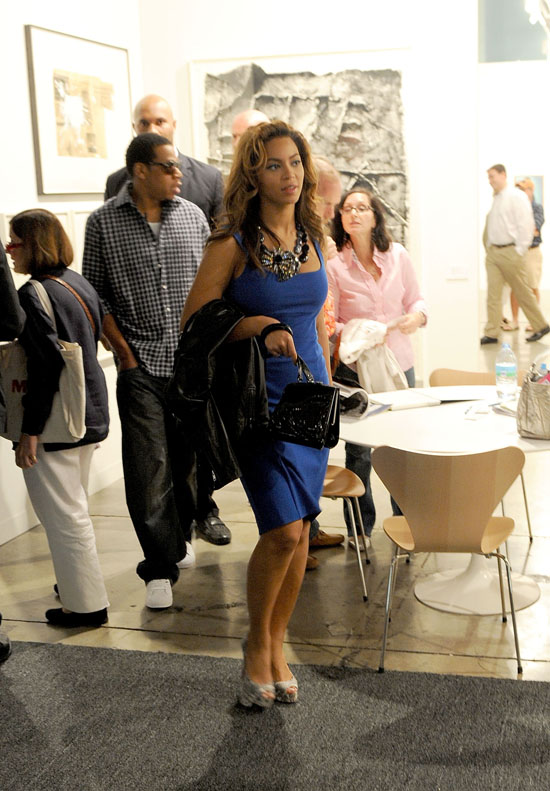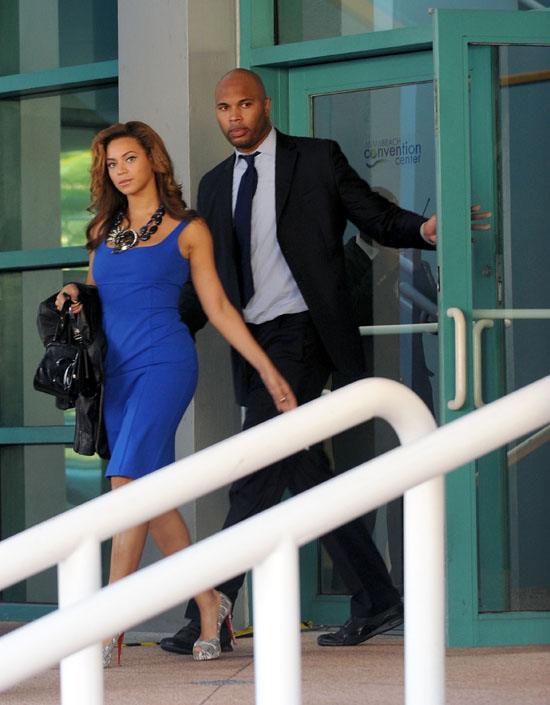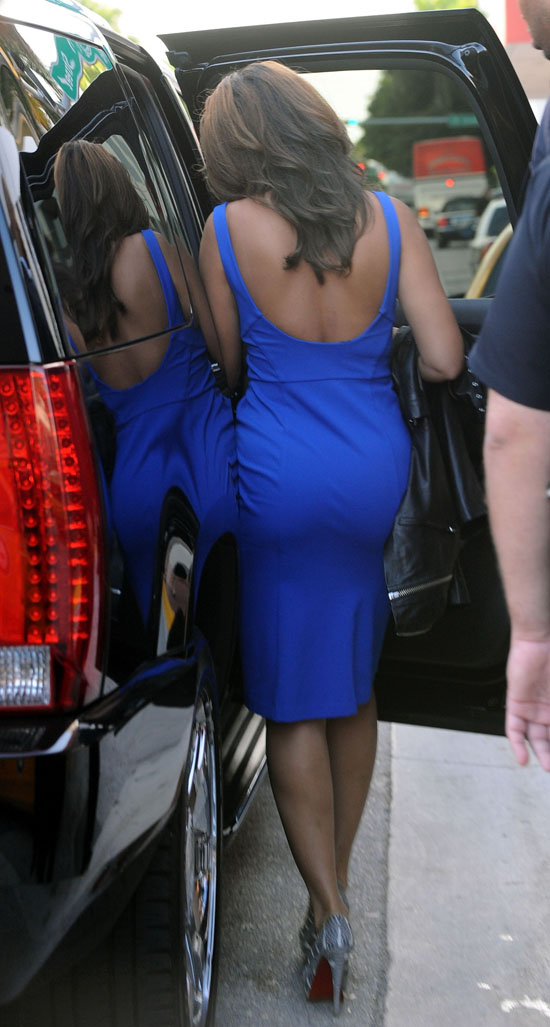 We had to throw in a back shot! Lookin good, Sasha!
PHOTOS: GETTY / WIRE