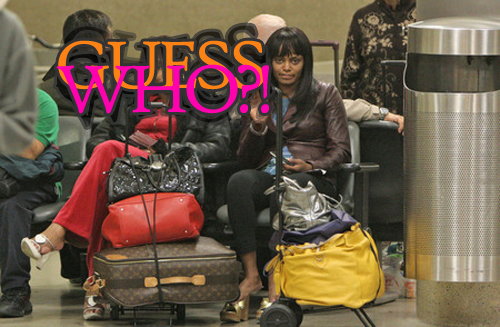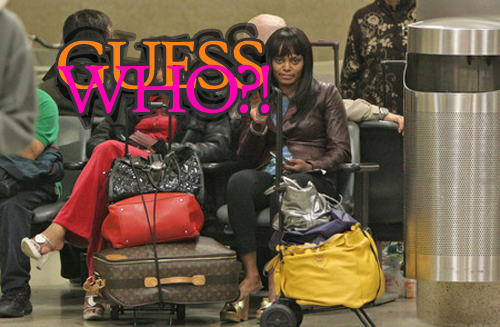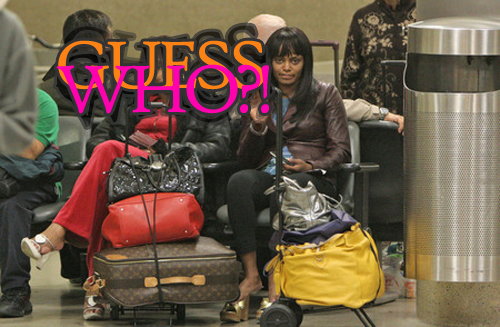 WHO THE HELL IS THIS? CLICK BELOW TO FIND OUT!
Guess what actress was stranded at at the LAX airport over the weekend? Hint: She's everybody's favorite auntie! Second hint: We're talking about the person behind the big ass "GUESS WHO?!" – We don't even know who the chick is beside her, lol!
IT'S VIVICA A. FOX!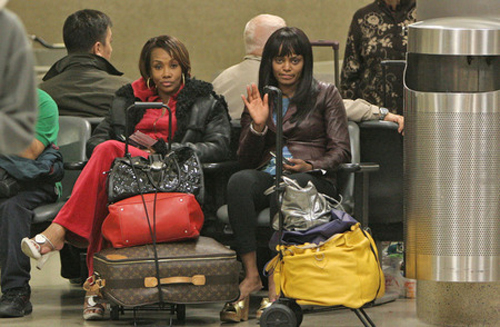 Everybody's favorite aunt, Vivica A. Fox, looks extra heated in the photos above and below. Some idiot thought it'd be cool to do a bomb threat with all of the tight airplane security and everything. Well needless to say, all passengers attempting to board an American Airlines flight were grounded, including Vivica. She doesn't look to happy to see the paps though! Her friend just looks like she was happy to get some camera time.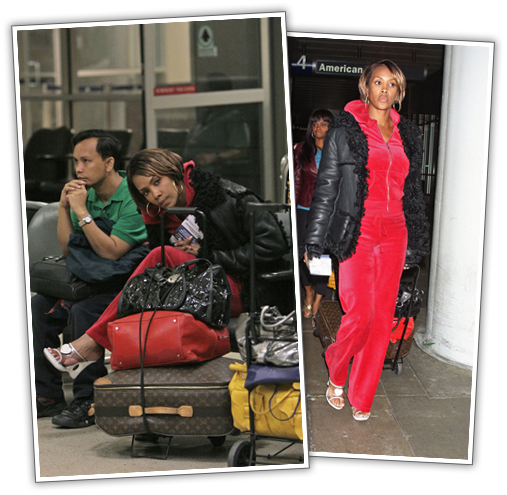 { PHOTOS: BAUER GRIFFIN }
Published